Working for the Earth as well as for your Teeth
The future is bamboo is a fellow Canadian brand that cares about the planet and all its inhabitants as much as we do.
Bamboo toothbrushes are certified F.S.C (Responsible Forest Management) and P.E.T.A (Vegan & Cruelty-free)
Designed with soft, angled bristles, they will provide you with a deep clean in those hard-to-reach areas without damaging your delicate gums or teeth.
They're also BPA free, so you can feel extra good about them!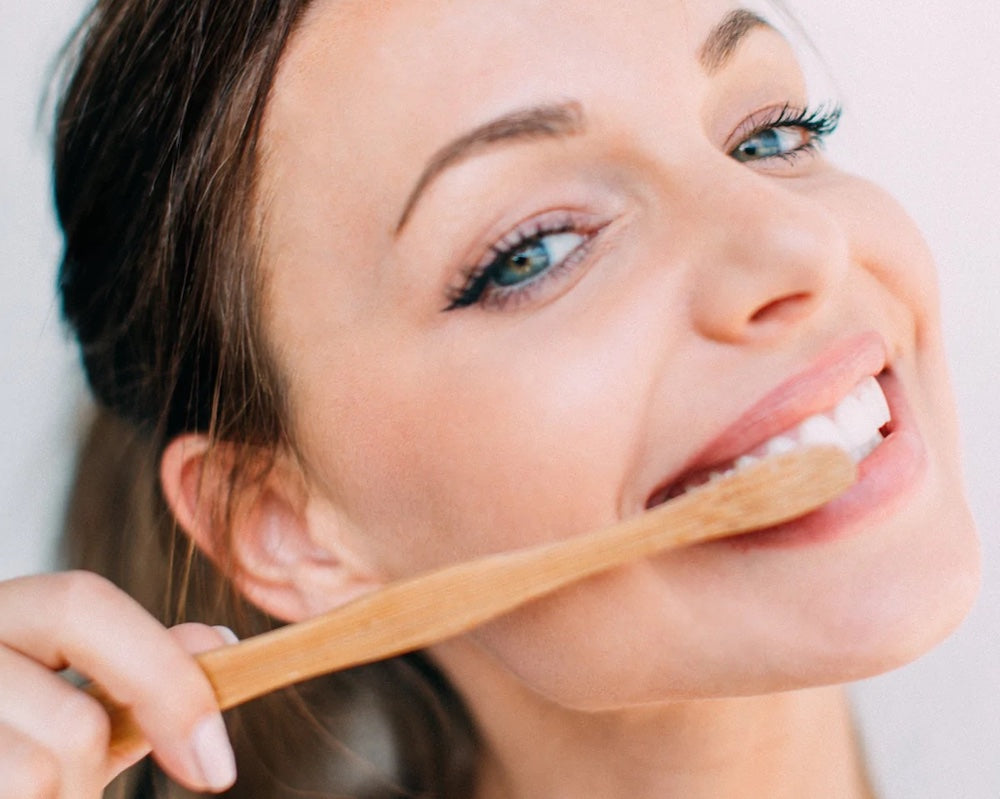 What About End of Life?
Dentists recommend changing your toothbrush every 3 months to avoid bacteria build up and food stagnation.
Once done, you can pluck the bristles and toss your bamboo handle in the compost or your garden (they may need to be removed with force).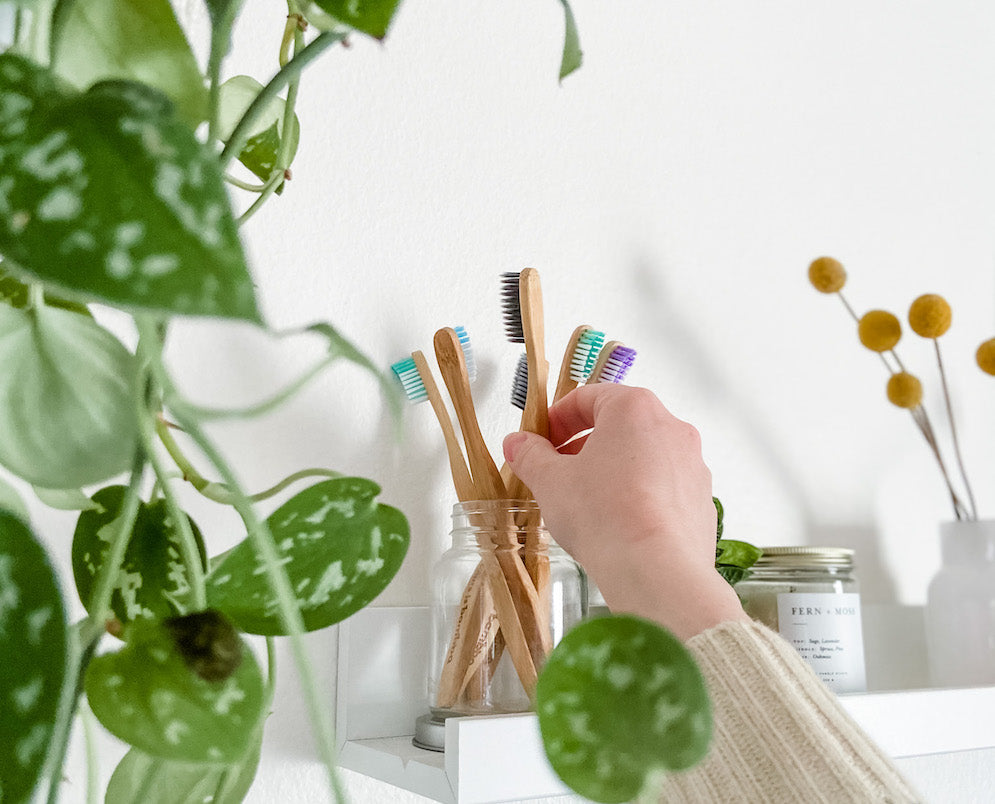 Our best advice is to make sure you keep your toothbrush dry. Bamboo is a natural product, which means it can develop mold, especially in bathrooms where it can become hot and steamy.
We sure do!
1. Simply pluck the bristles of your
toothbrush with your pliers.
2. Don't try to pull too many in one go.
3. We recommend making a slight rolling movement when pulling.
Note: You can recycle the bristles, but it's best to check with your local
recycling center first. Then you're ready to either compost or reuse your bamboo handle!
Here are some of our favorite ways to
reuse your old toothbrush
Make a garden marker

You will need to remove the bristles first. Then, simply write the name of the plant or the herbs in the handle and stick it into the soil.
Create arts and crafts

Can be used in replacements of popsicle sticks for all your kids' awesome, ahem, school projects.
Clean small stuff

Before plucking the bristles you can use it to clean keyboards, around faucet, jewelry, clothing stains, scrub shoes., etc.
Of course! Since we love all animals so much, we would never steal from their food source.
Pandas rely on Pseudosasa japonica (arrow bamboo), although they have been known to also eat Phyllostachys nigra (black bamboo) and Phyllostachys bissetii (bissetii bamboo).
The bamboos we use are called MOSO (Phyllostachys edulis) and TÙC, and they are not varieties pandas eat.
no waste!
Great product - no waste, love it!
Dentifrice en pastille.
J'utilise ces pastilles depuis quelques mois et je ne reviendrais pas au dentifrice conventionnel. Tellement pratique! Ne prend pas d'espace, se transporte facilement dans un sac à mains et le goût est super. De plus, je trouve qu'elles sont très efficaces, mes dents sont douces après les avoir utiliser. Je les recommande.
Mint Charcoal Toothpaste Tablets - Refill
Différent
Belle sensation après le brossage des es dents.Plus éclatantes.
Très pratique pour les voyages!
J'adore voyager en toutes ces formes, avion, road-trip, cannot-camping, marche moto, excursion sauvaje.
Tanitabs est devenu parti important de ma trousse de soins, occupé zero espace, aucune probleme a l'aeroport, et le goût est incroyable!