INSTANT COOLER & SOOTHER
Crafted with Witch Hazel extract, Mint and Lavender refreshing oils.

These relieving ingredients co-exist to provide skin with an instant cooling sensation while acting as calming agents to stressed-out skin.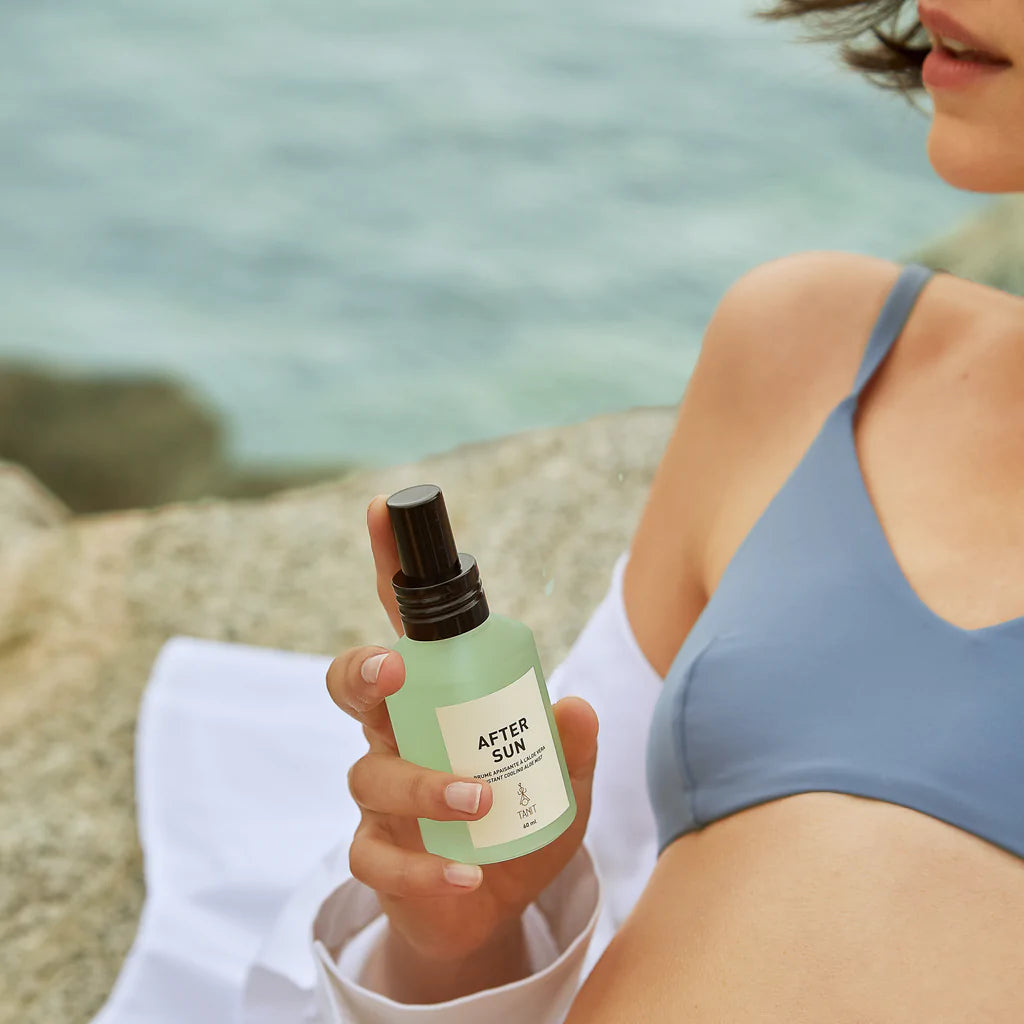 DEEP HYDRATION
After long exposure to the sun, the skin is deprived of its natural hydration.

Easily and quickly absorbed by the skin, nourishing Aloe Vera permeates through the skin's deep layer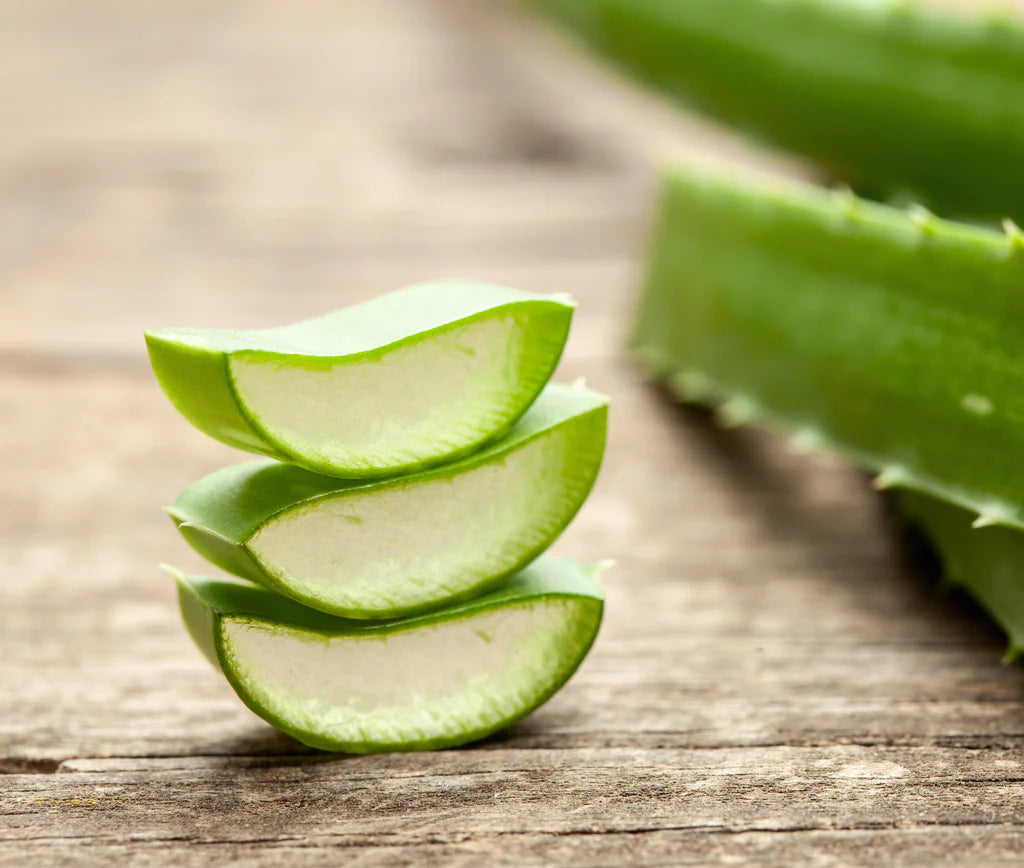 REGENERATE WITH NATURE
Crafted with Calendula flower, also called "bride of the sun".
This element brings its anti-inflammatory and healing powers to naturally repair sun-damaged skin and promote healthy cell regeneration.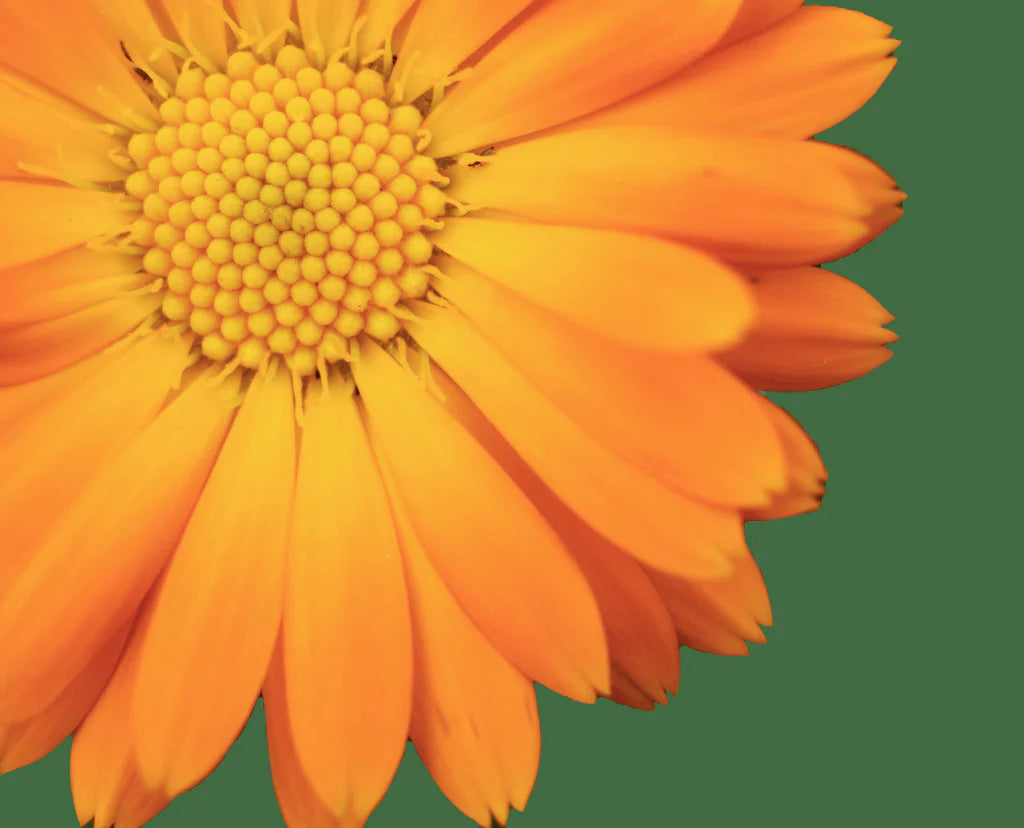 Yes, our mists are suitable for all skin types, including sensitive skin. They use only natural or naturally derived
ingredients that don't irritate the skin. We carefully select all our
ingredients, making sure they are 100% pure.
One of our top standards when formulating our skincare products is to use ingredients that are not listed as potential allergens, but because
we focus on plant-derived extracts, some people may have a sensitivity to a particular plant ingredient (fairly rare). If this is the case, please stop
using the products immediately and contact us to get a full refund.
We're glad you like our fresh scents, but no, we don't use any chemical fragrances. All our fragrances — and colours, for that matter — are 100% natural to keep you safe
Duo spf 30/50
I didn't use yet! Just in the middle of december
pas commencé à l'utiliser
Pas encore utilisé pour les vacances
Texture légère qui pénètre rapidement. Parfait pour la plage 💙
Bon produit
J'aurais aimé m'assurer sur le contenant qu'il ne contient pas de l'octocrylène... mais je comprends bien qu'il est 100% naturel. Et, j'aime bien la texture... merci!