Kind to the planet, gentle on your skin
These washable and reusable rounds are ideal for sensitive skin and can even remove tough makeup stains that cotton balls and single-use wipes can't.
Their dark fabric helps conceal tenacious makeup stains and they are much more absorbent than cotton balls, allowing you to use fewer of them overall.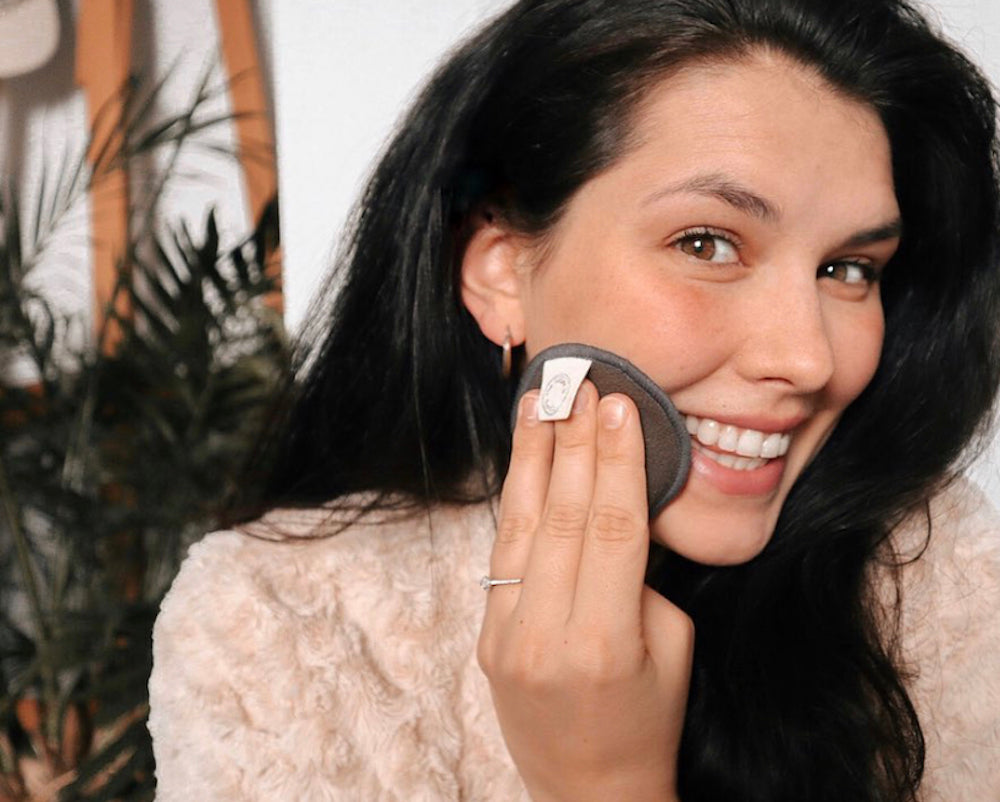 An Easy-to-care for Alternative
To clean your facial rounds, simply toss them in with your next load of laundry. They can be washed on any cycle in your washing machine and put in the dryer or laid flat to dry.
No worries about your rounds getting dirty or harboring bacteria – bamboo charcoal is naturally antibacterial! When they start to look worn, simply toss them in the compost bin and replace them with a new set.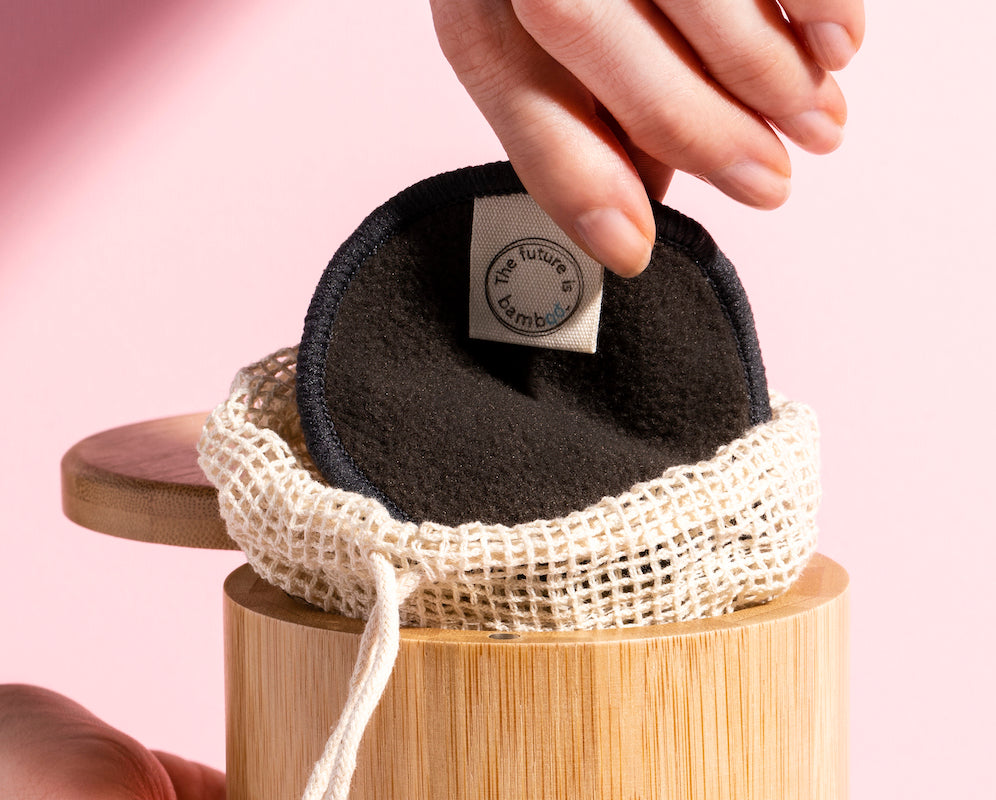 As soon as they start to look worn (your judgment!). They can be used daily for up to 6 months before they need to be replaced.
When you are ready to dispose of them, simply cut them into small pieces and add them to your compost bin. The charcoal will help to aerate the compost and speed up the decomposition process!